Solenoid valve troubleshooting: the most common failure modes
The infographic below shows the top five failure modes of solenoid valves. Often, the malfunction of a solenoid valve can be attributed to easy to fix issues, such as dirt in the valve (80% of the cases). Another common issue is a too low differential pressure for indirect operated solenoid valves. These failure modes apply to all kinds of valves, such as 2 way valves, but also to 3 way valves. 
Infographic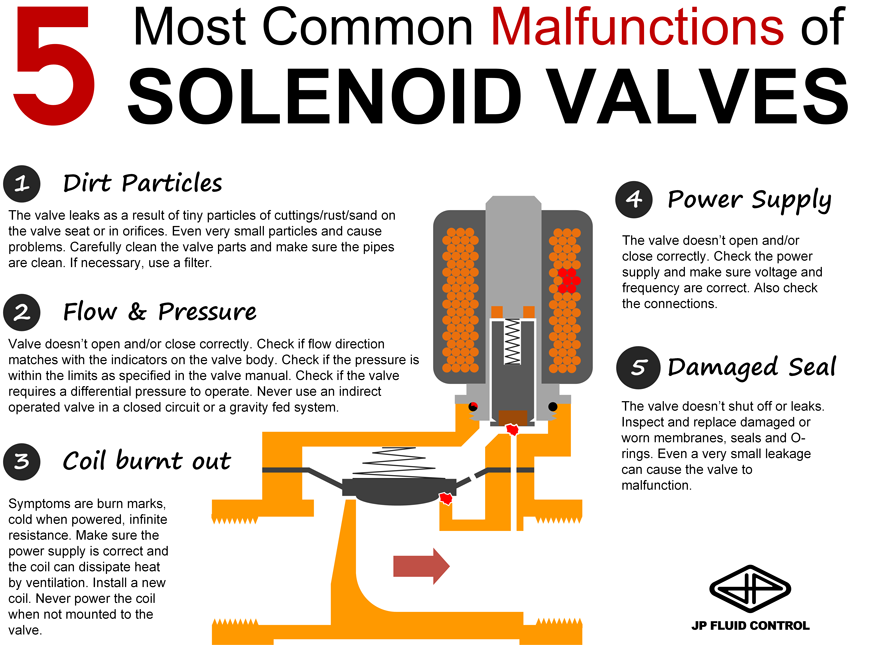 Couldnt fix the issue and want a new one? View our online selection!