Valves for industrial cleaning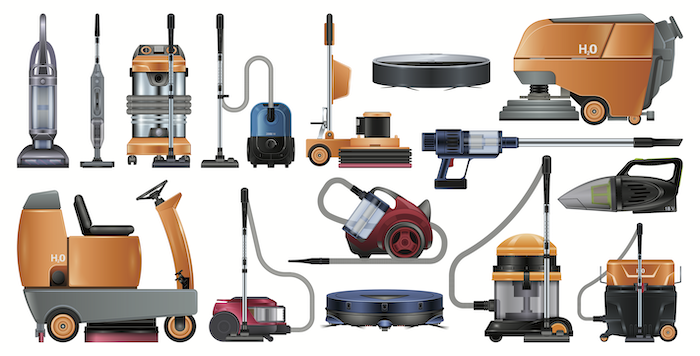 What is industrial cleaning equipment?
Industrial cleaning equipment refers to the range of equipment that is used to automate the cleaning process and remove dirt and debris in industrial facilities. Industrial facilities like factories, warehouses, power plants, laboratories, etc. use this equipment for parts, equipment, and/or large surface cleanings. Some common industrial cleaning equipment includes pressure washers, floor cleaners, scrubbers, sweepers, driers, etc. Industrial cleaning equipment is much more proficient and cost-effective in the long run for industrial facilities of all sizes.
Table of Contents
Types of valves used
Valves are a common component in industrial cleaning equipment, but depending on the application certain valve types are optimal. Commonly used valves like ball valve, check valve, solenoid valve, etc. are discussed below.
Ball valve

Figure 1: PVC Ball valve
Ball valves can be used to shut off the flow of cleaning agents in automated washing systems. It provides reliable sealing and works even after long periods of disuse. Furthermore, some ball valves are suitable for use with small diameter high-pressure applications. Figure 1 is an example of a PVC ball valve.
Check valve

Figure 2: Check valve
Check valves are used in industrial equipment like dishwashers, washing machines, etc. As a one-directional valve, it helps with preventing contamination of the cleaning agent due to reverse flow, keeps a vacuum seal, and protects the equipment from backflow damage. Figure 2 is an example of a stainless-steel check valve.
Solenoid valve

Figure 3: Solenoid valve
Solenoid valves can be found in industrial cleaning equipment such as pressure washers, floor cleaning equipment, etc. Solenoid valves provide a solution to high- or low-pressure applications. Stainless steel versions are used for aggressive fluids. For highly corrosive fluids, media separated solenoid valves are used. Figure 3 is an example of a 2-way stainless steel solenoid valve.
Compressor unloader valves are a type of solenoid valve used to ease the startup of the pump. They are used in high-pressure cleaning equipment.
Solenoid valve online selection
Importance of material selection based on the cleaning agent
The housing and seal materials of the valves must be given careful consideration based on the cleaning agent being used. The cleaning agents can be aqueous (hot water, steam, alkali), semi-aqueous (hydrocarbon), acidic (hydrochloric acid, nitric acid, phosphoric acid) alkaline and neutral cleaners, solvents (alcohol), and vapor degreasing.
Housing
The common valve housings include brass, PVC, stainless steel, and nylon. The table below lists the cleaning agents compatible to use with each housing material.
| | |
| --- | --- |
| Housing material | Cleaning agents |
| Brass | Neutral water-based solvents |
| PVC (Polyvinyl Chloride) | Acids, organic solvents |
| Stainless steel | Almost any agents except household bleach, hydrochloric acids, chlorides and bromine |
| Nylon | Hydrocarbons, organic solvents, degreaser |
Seal
The commonly used seal material includes NBR, EPDM, FKM, and PTFE. The table below lists the cleaning agents compatible to use with each seal material.
| | |
| --- | --- |
| Seal material | Cleaning agents |
| NBR (Nitrile rubber) | Solvents, alcohol |
| EPDM (Ethylene propylene diene monomer rubber) | Water, steam, acid/alkali, alcohol |
| FKM (Viton) | Acid |
| PTFE (Teflon) | Almost any agents |
Common industrial cleaning equipment & valve selection
Common industrial cleaning equipment is explained below and what to consider when specifying a valve for the application.
Industrial washer: Industrial washers are used in cleaning and removing contaminants from surfaces of equipment, parts, or objects. These washers use high-pressure water jets to remove the contaminants. High-pressure valves are common in such equipment. For the cleaning process, equipment generally uses hot water or alkaline solutions like detergents and sanitizing solutions. Based on the cleaning agent, the valve should have a PTFE (Teflon) or EPDM (Ethylene propylene diene monomer rubber) seal to withstand high temperatures. Brass or stainless steel can be used as the housing material for neutral, water-based solvents.
Floor scrubbers: Floor scrubbers are automatic cleaning equipment made to efficiently clean the floor area. Solenoid valves are generally used in these floor scrubbers to control the flow of the cleaning agent from the solution tank. These scrubbers can use neutral, solvent-based or degreasing agents for cleaning depending upon the floor surfaces and level of cleaning required. Typical valve materials include nylon, brass, and stainless steel.
Wash brush: Wash brushes are used to remove difficult dirt and debris and are perfect for deep cleaning. They can be accompanied by rotary extension poles and can be used to clean floors, windows, etc. The extension poles can have shut-off valves like ball valves to control the flow of the cleaning agent. Generally, alkaline solutions like detergent are used in the process. A stainless-steel housing with an EPDM seal is desirable to use with such cleaning agents.
Customer Case Study: Tankcleaning Venlo
View our valves for industrial cleaning!