Using electric ball valves for cleaning tanks

Truck tanks in which food or chemicals have been transported must be thoroughly cleaned before they can be used again. Piet Moors designs the installations for this purpose, installs them, adapts the control cabinets and resolves malfunctions. As a service engineer at Tankcleaning Venlo, he explains why JP Fluid Controls electric ball valves are suitable for these installations.
View our online selection of ball valves!
Transparent process thanks to open and close indication

"The ball valves with actuator from JP Fluid Control, which we order from Tameson, are used for our water systems. These systems are custom made, and we recently adapted them. The valves we used for this could only open and close, thats all. If debris got stuck between the rubber rings, they would sometimes not close properly, but then we wouldnt be able to see from the outside where things were going wrong. When we were looking for an alternative, we ended up at Tameson. The electric ball valves of JP Fluid Control have an opening and closing signal. This allows us to see exactly in a PLC whether a valve is open or closed. Even from a distance. The process has now become much more transparent. Furthermore, Tamesons fast delivery time is important to us."
Valves for hot and cold water
Since mid-2019, Tankcleaning Venlo has been working with JP Fluid Control brand electric ball valves, says Piet Moors: "Thats very good. For example, we have processes in which one valve can only be opened when the other is closed. That works very well with these ball valves. We use them for hot and cold water with a maximum pressure of roughly 10 bar. Especially when it comes to cleaning oil products or latex, we often encounter stubborn residues. Sometimes we have to steam the tanks first so that the product comes loose from the inner wall."
Meet today's standards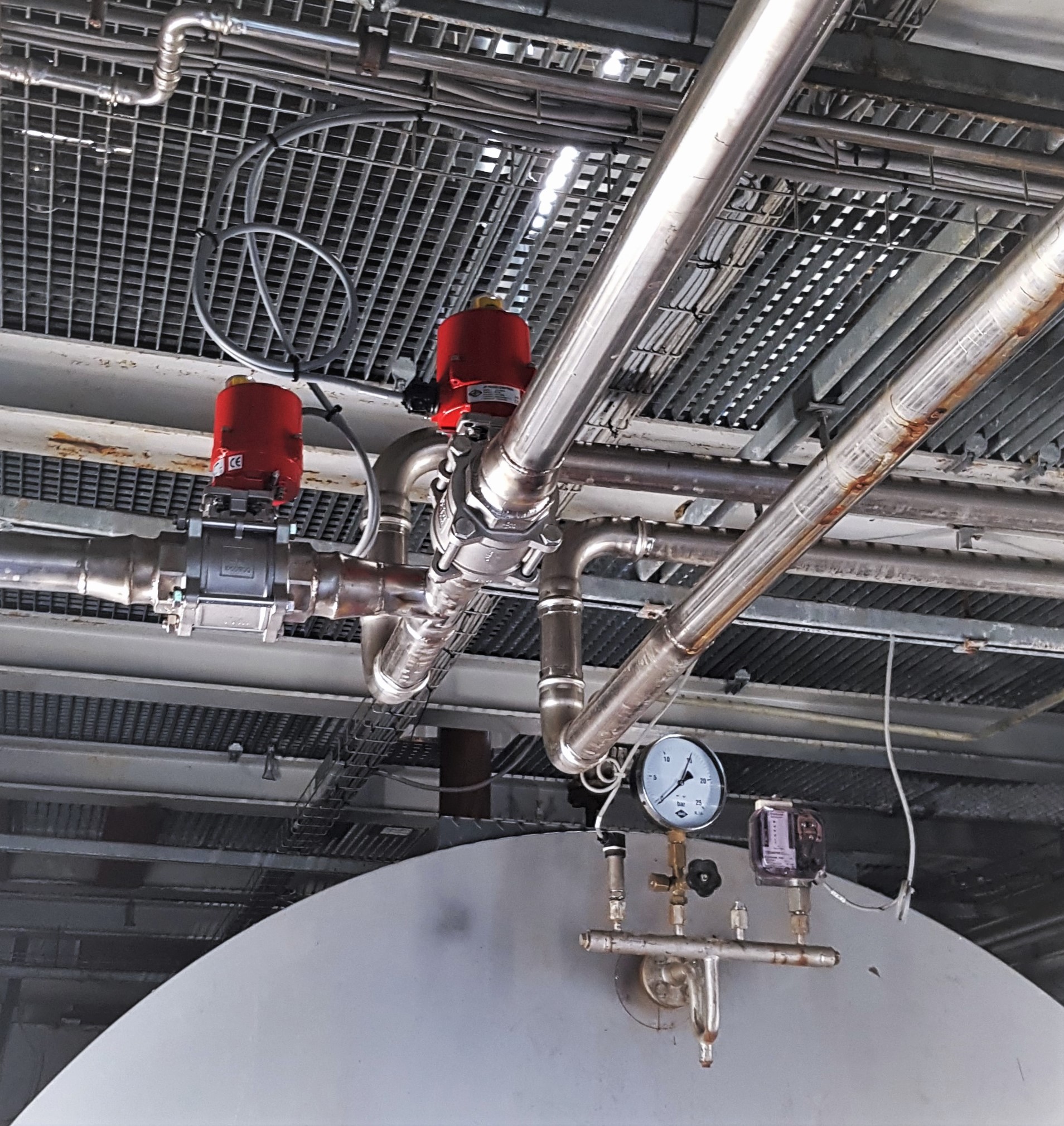 Tankcleaning Venlo is specialized in the cleaning of truck tanks. This is important work, because in connection with food safety it is mandatory to transport a new cargo in a completely clean tank. Piet Moors: "Suppose there was apple juice in the tank. In that case, the driver is not allowed to just load another product. From a hygienic point of view, the tank must be completely clean and that is also stated by law." Tankcleaning Venlo has been working according to the HACCP principles and EFTCO Food Assessment for years. In this way, they can meet todays standards, for an even better food safety system. In addition, the company is certified for SGF and can also carry out special food cleaning, such as the kosher procedure.
Increasingly complex installations
Almost all installations used at Tankcleaning Venlo are designed and manufactured in-house. "Most of the systems we use do not exist out-of-the-box," says Piet Moors. "They are enormously site-specific installations. We have been around since 2000 and it started with a small, simple cleaning job. Slowly but surely, this has grown into the complex processes that we now have. Of course, this also has to do with the changing environmental regulations and our aim to save energy. For example, we preheat the hot water by passing it through the condenser of our steam boiler. In addition, we clean our own waste water in a biological process. Read more on industrial cleaning equipment.
View our online selection of ball valves!