Case Study: Mason Marine

Based in South Florida, Mason Marine specializes in the maintenance and engineering of Princess Yacht and Numarine vessels ranging in size from 40 feet to 40 meters. The marine engineers at Mason Marine are ABYC certified and have more than a decade of Yacht engineering experience to provide a customer-centered service. We spoke with Gordon Mason, CEO and founder of Mason Marine, to learn more about how his company uses Tameson's hydraulic solenoid valves in various boat-based applications.
View our online selection of hydraulic valves!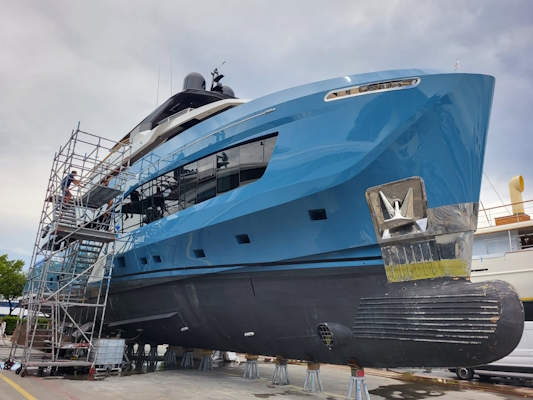 Cruising Towards Customer Satisfaction
Mason Marine considers the customer first in their operations. "Our extensive knowledge of Yachts and the products fitted to them has helped many boat owners," said Gordon. "All of our customers continue to use us because of the exceptional service we offer." To give back to its loyal customer base, Mason Marine works hard to find cost-effective solutions without sacrificing quality. This goal is one reason they continue using Tameson's hydraulic solenoid valves in their Yachts.
"...parts for the marine industry are extremely expensive," continued Gordon, "Since discovering Tameson online, we have been using these valves in all of our hydraulic repairs on Yachts." When purchasing from Tameson, Mason Marine can not only pass their savings on to the customer but also ensure a quality product that will be quickly delivered, ensuring the job gets done right and on time.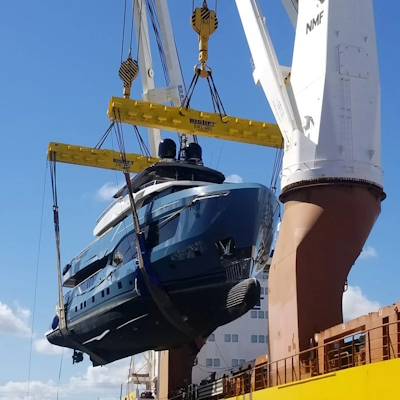 Hydraulics on the High Seas
"The electrovalves fitted to the Yachts are constantly rusting out because of the harsh marine environment," Gordon told us. "This makes the solenoids stuck, creating problems with the equipment they are operating." Because valve breakdown is unavoidable due to the environment, Mason Marine needed a more cost-effective solution than the valves that come standard with the machines they control. They found that Tameson's hydraulic solenoid valves fit nicely in the system at a fraction of the cost.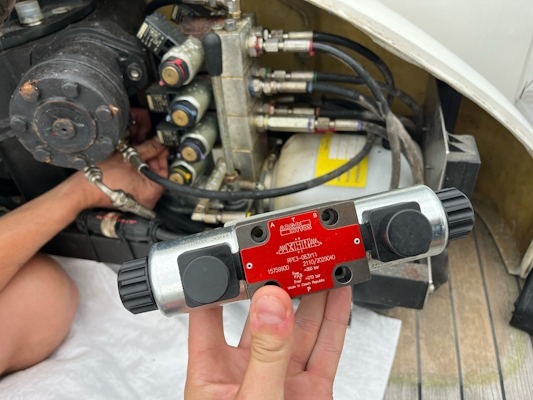 Mason Marine uses Tameson's hydraulic solenoid valves with various Opacmare products, such as cranes, balconies, bathing platforms, and passerelles (gang planks). The hydraulic solenoid valves operate the hydraulic systems fitted to these Yacht components. For example, the crane is typically used to lift a jet ski or tender onto or off the Yacht. The hydraulic system ensures enough force is available to perform these lifts smoothly.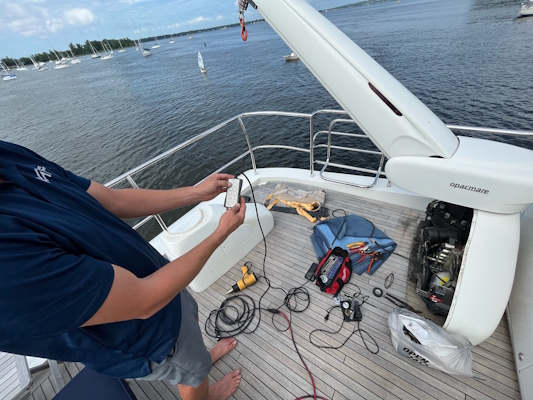 Smooth Sailing
Since shopping at Tameson, Mason Marine has enjoyed greater earnings from customers due to the customers being more willing to pay for an affordable product. They appreciate that Tameson's hydraulic solenoid valve "does exactly what it says on the tin." They haven't encountered any issues with the valves in the three years they've used them. We at Tameson appreciate Mason Marine teaching us more about the Yachting industry and are proud of the role we play in helping them, and their boats, stay afloat.
View our online selection of hydraulic valves!