ATEX FAQ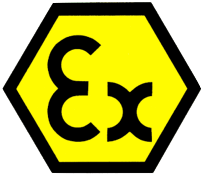 Can I assemble two or more ATEX-certified products?
Yes, as long as each product involved in the assembly is ATEX-certified. This can be the case for assembling a solenoid valve and a coil, a pneumatic valve and a CNOMO interface solenoid valve. It is important to check the continuity of the earthing. Earthing is necessary for all equipment in an assembly.
Can I repair ATEX-certified products?
Replacing a defective or worn part of a CE certified appliance by a spare part which is either identical or similar to the original part without changing the original performance is not considered an alteration to the appliance and is not subject to additional conformity assessment. Furthermore, if the original performance of a product is modified because the spare-parts used for its repair perform better due to technical progress, this product as well is not considered as altered. You may purchase spare parts kits for ATEX products and carry out maintenance. However, make sure to comply with guidelines in the installation manual of the spare parts kits. Any technicians performing maintenance repairs on ATEX products must have ATEX trainings and sufficient information about risks of explosion. You need to check the conformity of markings made by the manufacturer, as leave a label on the repaired equipment that clearly shows that it is repaired.
Additional Information
Click one of the links below for more information: