Benefits of the WIKA pressure switch PSD-30 LED display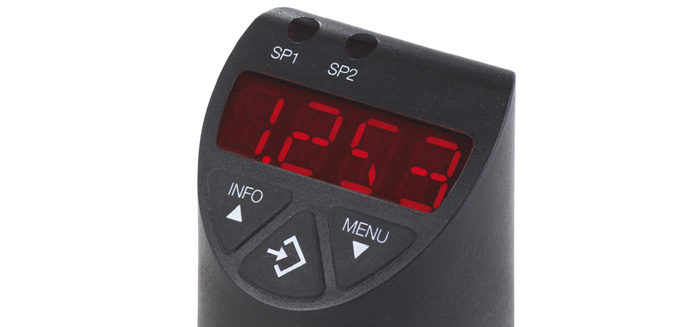 Durability, robustness and good readability of the screen from distances up to 3 meters with poor lighting conditions are the most important requirements of an instrument display. So let us take a quick look at why the WIKA PSD-30 digital pressure switch's screen would be a good fit for your application. 
The PSD-30 series makes use of a display with red LEDs. This technology is still the most used in industrial applications. This is because red LEDs have the following important benefits:
High brightness
Good contrast
Long lifespan
Robust (Mechanical)
Low power consumption
Supports wide temperature range
The visibility of the display was improved even more by paying particular attention to the items below. These were chosen so the readability in poor lighting conditions still can be guaranteed.
Large character size (better readable from a larger distance)
Character segments are even illuminated
Specialized display filter that enhances contrast
Do you want to know more about the difference between a pressure switch and a pressure transmitter? Learn more here!
View our online selection!