Pressure & Suction Hoses - How They Work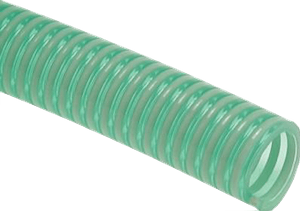 Figure 1: PVC suction-pressure hose with hard PVC support coil
Pressure and suction hoses work with pumps to both efficiently remove unneeded materials, such as water or chemical buildup, as well as to transport solid media, such as sand or wood chips. Suction hoses are used under negative pressure to remove materials, while pressure hoses operate under positive pressure to discharge materials. These hoses are made from various polymers, such as polyvinyl chloride (PVC) and polyurethane (PU). The hose is then strengthened by a support coil running along the tube. This coil can be made from a variety of materials, including PVC or steel. Figure 1 shows a light-green PVC hose with a PVC support coil running throughout the hose.
Order a Pressure and Suction Hose Online Today
Table of Contents
Examples of pressure and suction hoses
Polyvinyl Chloride Suction-Pressure Hose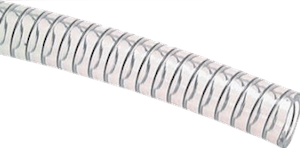 Figure 2: Flexible PVC pressure and suction hose with steel coil
A common type of industrial hose is a flexible PVC pressure and suction hose supported by a high-tensile strength spiral (Figure 2). The high-tensile strength spiral ensures that the hose does not burst under pressurized or vacuum conditions. This versatile type is capable of transporting water, compressed air, or mild acids and alkalis, including cleaning products. PVC has a low coefficient of friction, making the inner walls smooth improving flow of both liquid and solid media under high vacuum and pressure situations. This also decreases the wear and tear on the hose due to abrasion.
PVC's versatility ranges across industries including medical, food, beverage, and energy. Generally, the working temperatures for PVC pressure and suction hoses range from -10 °C up to +65 °C. Specifically, PVC pressure and suctions hoses work well for:
Chemical processing
Water transport
Waste product lines
Viscous fluid handling
Wet or dry food handling
Beverage transfer
Dairy processing
Granular material conveyance
Air and gas supply
Pump discharge
Spray systems
Protective jacketing
Potable water
Irrigation systems
Read our article on food-grade hoses to learn more.
Polyurethane pressure and suction hose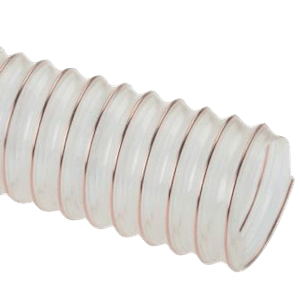 Figure 3: Suction-pressure spiral hose – Polyether polyurethane coat with embedded copper-coated steel wire coil
Polyurethane (PU), another common material for suction and pressure hoses, has greater elasticity and abrasion resistance when compared to PVC. Its natural flexibility does not require additives to retain elastic properties. Additionally, PU hoses can be used at higher temperatures compared to PVC hoses (-40 °C up to 90 °C). Similar to other pressure and suction hoses, a high tensile-strength material is embedded in the hose to ensure that the hose does not burst under vacuum or pressurized applications. An example of an industrial hose made of polyether-PU with a copper-coated steel wire coil embedded in the hose is shown in Figure 3.
Because of its versatility with temperature and flexibility, PU pressure and suction hoses have a wider range of use. In general, PU has decent chemical resistance. However, differentiation has to be made between PU-ether and PU-ester; PU-ether has a better hydrolytic stability and PU-ester is more resistant to hydrocarbons like oils and solvents. PU hoses are used in the chemical, wood, and paint and lacquer industries. Typical uses are:
Conveying gases
Transport of wood chippings
Transporting paint fog or dust
Conveying granulated material such as gravel, sand, dust, wood, or grain
Wear and tear
Abrasion
No pressure and suction hose can completely avoid abrasion damage due to friction from solid material transport. Abrasion is the process of scraping or wearing the inner layer of the hose. This is most noticeably in hoses with a rough inner tube. PU's low friction coefficient allows only minor friction of transferred materials, such as gravel, sand, or cement. PU hoses oftentimes are more abrasion resistant than standard PVC.
Medium
When considering a pressure and suction hose, evaluating the medium the hose will be transporting is important. Carrying non-optimal materials may cause the hose to deteriorate, for example a hose designed to transport water cannot effectively transport gasoline without deteriorating. This decreases the life-span of the hose and/or can result in contamination of the medium due to leeching of the hose-material.
Environmental factors
Other environmental factors, such as sunlight exposure, extreme temperatures, or dragging may affect pressure and suction hoses. In cold temperatures, hoses generally lose flexibility and may cause cracking. In hot temperatures, hoses may break down. UV-exposure due to sunlight might chemically degrade the hose material in a process known as UV-degradation. Additionally, the local environment in which the hose is used is of importance. Hoses used in chemical plants will degrade faster than hoses used in agriculture.
Standards
When purchasing pressure hoses, it is important to consider if they conform to standards both within the European Union (EU) and the United States (US). In general, the most important standards are for hoses which come in contact with food-grade products or with chemicals. For these types of hoses, the European Union and the United States have developed their own standards. The main standards for each region are briefly discussed below.
European Union
In the EU, for food usage, food contact materials must contain no halogen or plasticizer additives and have reduced flammability. One important standard is EC No. 1935/2004. It states that food-contact materials (such as plastic) must not release their constituents into food at levels that would endanger human health. EC No. 10/2011 also guides on which plastics can be used in contact with certain food products.
In Germany, tubing must be classified as not flammable due to DIN 4102 B1. The B1 rating indicates it has passed the fire shaft test, where the material is hung in a test cabinet and exposed to a flame for ten minutes. It also must conform to TRGS 727, a way to evaluate and avoid ignition hazards resulting from electrostatic charging in hazardous areas.
United States
In the US, the FDA regulates materials that are intended to be in contact with food. A common standard is the FDA 21 CFR 177.2600, which is concerned with indirect food additives. Molecules could potentially migrate from the plastic pressure hose into foods and this regulation ensures food safety. FDA 21 CFR 178.2010 states allowed antioxidants and/or stabilizers for polymers to ensure food safety.
Order Online
View our online selection: