Tameson Newsletter April 2021
In this newsletter we introduce you to different types of couplings. We also present a video explaining how ISO 6432 cylinders work and what specifications you should look out for!
We are constantly looking to improve, so do you have any additions or comments? Let us know!
New In Our Range
Tameson is now also your total supplier for couplings to connect hoses and pipes. Our wide range includes: plastic air couplings, Storz, Camlock, Guillemin, EDBRO and DIN 74254 / DIN 74342, hydraulic couplings, mold couplings, tanker couplings EN 14420-6, sandblast couplings, couplings for washing equipment, garden hose couplings and compressed air couplings.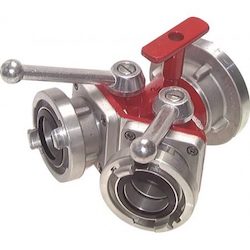 75-B and 52-C Storz Distributor with Ball Shutoff
Equipped with 2 ball valves for shut-off control
Quick connection and release by twisting 120 degrees
USD $485.60 ex vat
Camlock DN 15 (1/2) Stainless Steel Coupling R 1/2 Male Thread Type B MIL-C-27487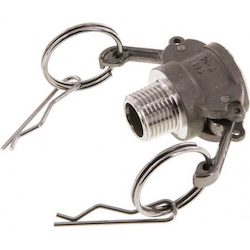 Full bore with minimal pressure loss
Suitable for solids, since there are no internal valves
Stainless steel plugs and sockets have excellent corrosion resistance
The coupling adheres to the MIL-C-27487 standard
It has safety cotter pins to prevent accidental decoupling
USD $22.73 ex vat
Video - ISO 6432 mini cylinders
In this video we introduce the ISO 6432 mini cylinders. How do they work? What do you use them for? View our mini cylinders range here.