Custom solenoid valves for Kaak Group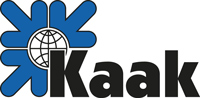 The food industry sets very high demands on machines and their components for performance and safety. Therefore, this applies to the Kaak Group, a manufacturer of customized machines that produces bread and pastries. Engineer Pieter van Zutphen explains how he and Tameson have developed the perfect solenoid valves for them by experimenting with the valves of the JP Fluid Control brand.
View our online selection of solenoid valves!
Worldwide clientele
The slogan From silo to truck actually indicates what the Kaak Group stands for. They produce industrial bakery lines that are completely customized for the customer. Their main office is in Terborg Netherlands, but the Kaak Group has branches throughout Europe. The companys machines are sold, installed and maintained throughout the world. The R&D department, where Pieter van Zutphen works, normally invents new concepts. However, in this case an urgent assignment came up and the help of R&D was very welcomed to find a solution. They wanted to cut into the dough with high pressure water, but had limited space and weight capabilities.
Solenoid valve for cutting dough

Kaak Group develops industrial bakery lines. The JP Fluid Control solenoid valves are used for cutting dough with high pressure water.
The solenoid valve is an important part of the machines that Kaak Group develops and maintains, says Pieter van Zutphen: "In this case, it involved a machine that cuts the dough from 20 different types of bread, as you can see for example on the top of a baguette. One of the ways we can realize that is with water. In order to adapt a machine, we wanted to cut into the dough with high pressure water, even up to 30 bar. That caused a lot of puzzle work, because we had to take the weight and the limited installation space into account."
Modifications to an existing machine
The reason that Pieter van Zutphen, an R&D staff, was tasked with this project had to do with his background: "Id previously been involved in a similar project, which also included solenoid valves and high pressure water. Thats why it was a logical consequence that I was thinking along for a solution for our customer, who wanted an adaptation to an existing machine. Each bread has a different incision pattern, so the use of the valves varies. Each dough has its own stiffness, so a different pressure and speed are always required. We wanted to be able to continuously adjust the solenoid valves in this machine."
Test setup for accelerated lifetime testing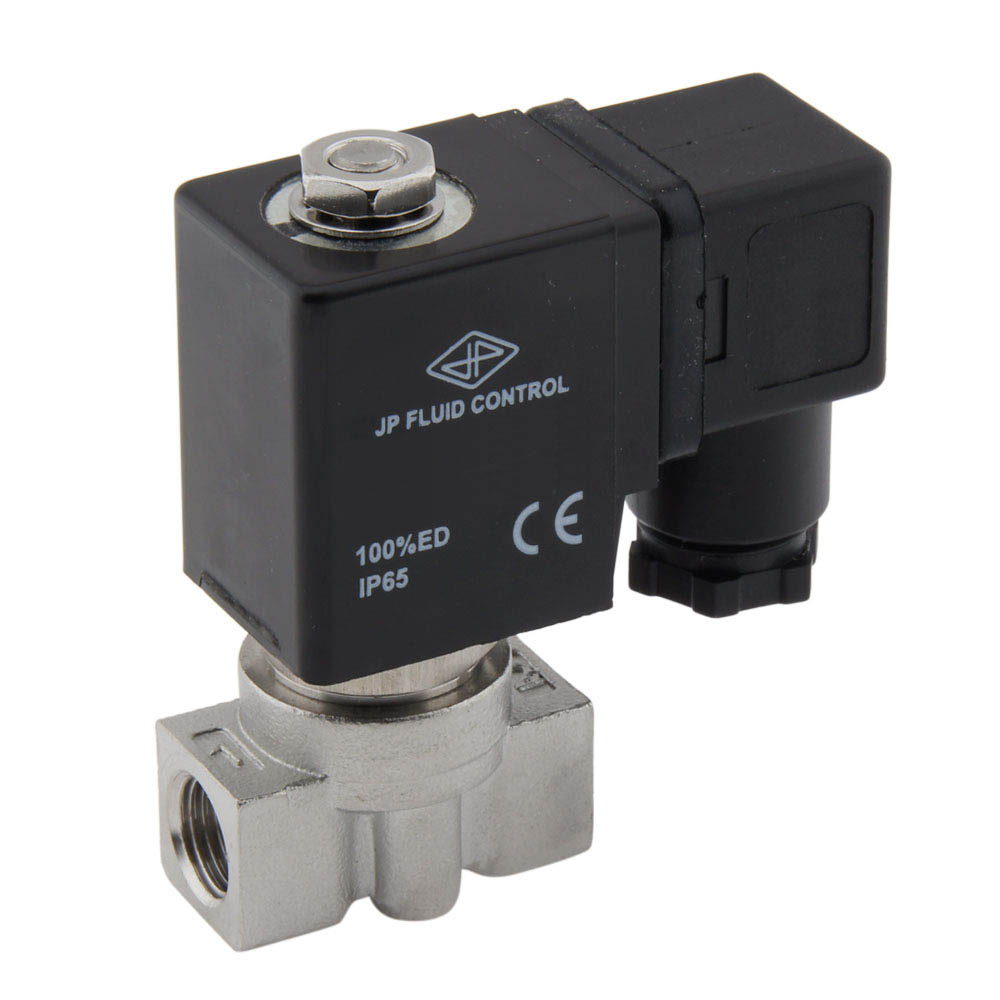 A custom-made solenoid valve has been developed to guarantee a good service life for the high number of cycles in combination with the high operating pressure.
Pieter van Zutphen can name some of the requirements that the Kaak Group had for the solenoid valves: "We wanted them to be able to handle the pressure, made of stainless steel, could switch quickly within a set time, had a certain maximum installation width, and limited weight. At first we used standard valves, but they started to leak within a few weeks. The seals couldnt handle the very high numbers of circuits. Tameson was then contacted and they wanted to contribute to a customized solution. Weve made a test setup for this, to be able to perform accelerated lifetime tests under the operating conditions. Together we came up with custom solenoid valves that doubled the number of circuits with the pressure we wanted. In the end FKM seals were chosen, a material that normally isnt used for demanding applications. But in this specific case, it gave the best results."
Together we developed a custom solenoid valve solution
The results came from the research that Pieter van Zutphen did in-house: "I did research on the valves that Tameson provided free of charge for the test setup. I returned the results to them, so they can also benefit from it. It was a pleasant surprise having them work with us to find a solution and being able to deliver it quickly. I was already familiar with them, because we use JP Fluid Control solenoid valves elsewhere in our machines. But now they have proven that they are a true partner. I was always able to quickly reach the right person and I immediately received an honest answer. Everything went very well. If something wasnt possible, they simply said so. Weve also applied Tameson valves to other machines now, where they replace much more expensive parts. Naturally we are very happy with that."
View our online selection of solenoid valves!