CarwashworkX is satisfied with the valves from Tameson

CarwashworkX was founded in 2010. As the name implies, the company specializes in truck and car wash installations. Customers can go there for complete new systems as well as for the maintenance and repair of existing installations. Owner Wim Fiechter explains how, together with Tameson, he found the most suitable valves for the car wash installations he develops and maintains. This collaboration has been going on for years and even originated long before Tameson was founded.
View our online selection of solenoid valves!
Tamesons first customer
Wim Fiechter has known Paul van Oorschot, co-owner of Tameson, for about 18+ years, he says: "At the time, as a 14-year-old, Paul had a part-time job at a company in Renkum that sold lawn mowers and chain saws. Later on he went to the university in Eindhoven to get his technical degree. Thats why I once asked him to help me think about good solenoid valves for my installations. The agreement was that if he found the right valves, I would buy them. Thats when he made it his job and started Tameson, so I became the first customer."
High demands on solenoid valves
Through his suppliers in the Netherlands, it was difficult for Wim Fiechter to find high-quality solenoid valves at an attractive price. "It was only logical that I started looking for new ways to get valves. Tameson offered a solution to my high demands on service life and reliability. Fortunately, the price-quality ratio of Tameson is also very good, so I am satisfied."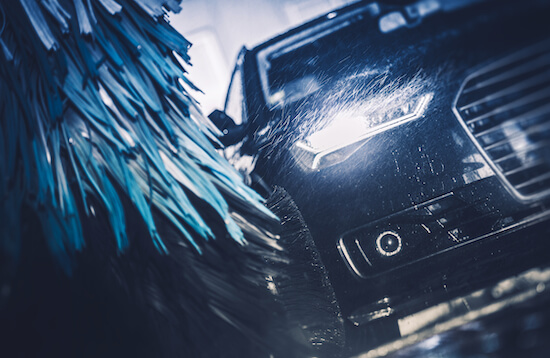 CarwashworkX
Many different types of valves
In addition to the standard solenoid valves, CarwashworkX also regularly needs special variants. The water valves that Wim Fiechter uses vary from compact 1/4 inch models to the larger models of 1-1/2 inches. The requirements for the valves in the car wash industry are diverse. Often the valves must be able to withstand high pressure. Wim Fiechter: "Add to that that they also have to last a lot of cycles and then you know how important the high quality is. All of the valves that weve put in place in the last five years are still in use goes to show the high-quality solution Tameson has provided us. The common media in our applications can also vary from clean water, air, to recycled contaminated water and we have a good solution for all media types. The pre-filtering must be very good for this, because otherwise youll get malfunctions. I also use the valves for car detergents, wax, wheel cleaners and degreasers. Those are quite aggressive liquids, but the valves remain well."
Thinking about the best solenoid valves
Usually the valves that Wim Fiechter uses are from the brand JP Fluid Control: "But if I come across Bürkert during a maintenance order, then I prefer to replace it for a Bürkert valve as well. In a row of 5, 6, 7 or 8 you want consistency. I like Tamesons versatility when it comes to brands. They also think along very well about the best solenoid valves for each specific application. They have the technical knowledge for that! With their help I came up with a nice assortment of valves for my work."
View our online selection of solenoid valves!