Tameson Newsletter May 2021
In this newsletter we give you a 25% discount on a bottle of thread sealant and a 44-piece tap and die set. Read on and find out how you can make use of this!
The ISO 15552 pneumatic cylinder is used worldwide. There are hundreds of manufacturers making pneumatic cylinders to this ISO standard, which make cylinders interchangeable. Yet, between manufacturers there are big differences in reliability, quality, and lifespan. We did the testing so you don't have to - Choose Mindman for premium quality at an affordable price. Learn more about the selection criteria for ISO 15552 cylinders in our video.
We are constantly looking for improvement, so do you have any additions or comments? Let us know!
Now 25% discount on these products!
Use discount code: MAY21TAM
Loxeal 55-03 Blue 50 ml Thread Sealant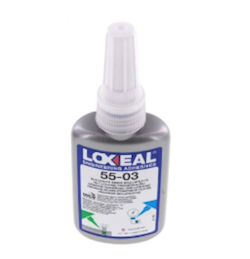 Recognizable blue color
This seal can be loosened
Suitable for metal
Approved for gas and drinking water
Normal price: $17.99 excl VAT
Now only: $13.49 excl VAT
44-Piece Thread Tap And Die Set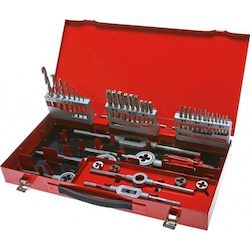 Seven 3-piece sets of metric taps
Seven round cutting plates(DIN EN 22568)
Seven drills
Five round cutting plates(DIN 225)
Two spanners
One screwdriver
One wire gauge
Supplied in an industrial metal box
Normal price: $185.99 excl VAT
Now only: $139.49 excl VAT
Video - ISO 15552 pneumatic cylinder
In many industries, the creation of linear movement is required. A pneumatic cylinder, also known as an air cylinder, is one of the simplest and most cost-effective solutions. In this video we will teach you all about the ISO 15552 pneumatic cylinder!