Tameson Newsletter March 2021
In this newsletter, we introduce you to Nikola Zelenovic, an Engineer here at Tameson. We also introduce you to our new range of check valves and a video about the operation of a check valve. Enjoy reading!
We are constantly looking to improve, so do you have any additions or comments? Let us know!
Get to know our team!
Nikola Zelenovic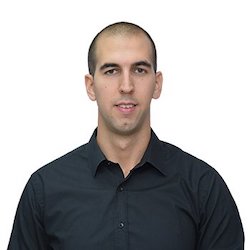 Nikola Zelenovic is from Serbia and has been working for Tameson for a year. He lives with his fiancée in Kragujevac. In his free time, he likes to work out and do afro-latino dances such as salsa, rumba, son, and bachata. He is currently doing his masters degree in Informatics in Engineering at the Faculty of Engineering in Kragujevac.
New in our product range
G1/2 Brass NBR 0.04-25bar Check Valve
Suitable for neutral and non-corrosive media
Effective and reliable check valve
NBR can be used with water, air, oil, solvents, and alcohol
$5.21 USD / £4.27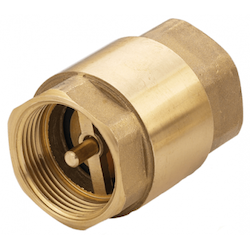 Mondeo - G1/2 SS 304 FKM 0.03-16bar Check valve
For a wide range of applications thanks to its corrosion-resistant design
FKM is suitable for oils, fuels, air, water, and many chemicals
$17.62 USD / £14.43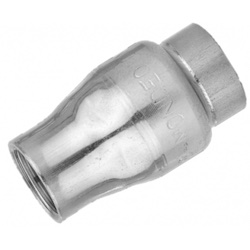 New video - Check valves
In this video, Tameson engineer Max shows a selection of check valves and explains how they work. Visit our website for more information or to purchase a check valve!