Tameson Newsletter February 2022
In this newsletter we take you through the different automatic ball valves in our range. We also present the new case study with Smart MC and a video on how pneumatic actuators work.
We are constantly looking to improve, so do you have any additions or comments? Let us know!
Case study Smart MC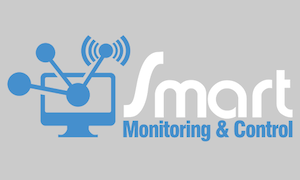 Smart MC sells monitoring & control solutions for vacuum sewers all over the world. The Tameson pneumatic actuators ensure that the system works as it should. Don van Soest, owner of Smart MC, explains how the cooperation came about and what the components exactly do in the systems.
Highlighted from our range
Pneumatically operated brass ball valves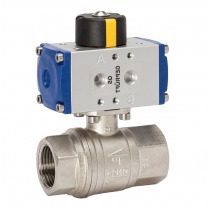 The brass housing makes it possible to install this ball valve in applications with water, air, oil or any other neutral liquid.
Pneumatically operated PVC ball valves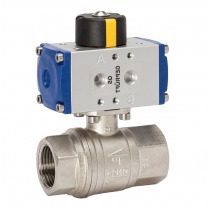 The PVC housing makes it possible to install this ball valve in applications with seawater, organic solvents, bases, and many toxic substances.
Pneumatically operated stainless steel ball valves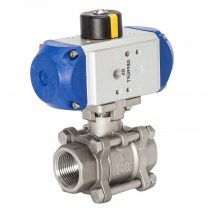 The stainless steel body provides good chemical resistance. These valves are suitable for applications where the ball valve comes into contact with gas, air, oil, fuel or other chemical liquids.
Video - How a pneumatic actuator works
How do the pneumatic actuators described in the SmartMC case study actually work? In this video, Max explains how a pneumatic actuator works. He talks about the working principle, the different models and he gives advice about the selection process. Have fun watching.