Tameson Newsletter December 2022
For this year's final newsletter, we want to introduce you to our expanded range of Filter, Regulator, Lubricator (FRL) units.
What is an FRL unit?
First off, if you are not sure what an FRL unit is or want a refresher - we have you covered. Our FRL overview article covers all components and contains links to the individual components. Prefer watching a video? Watch our quick and informative video on the topic!
FRL Products
We recently added new FRL units and related components to our product range. Be sure to take a look if you haven't in a while. The following are examples of what we have to offer.
FRL units
Whether you need a complete FRL unit, or a single component, such as an individual filter, we've got them. We sell FRL units for complete filtration, regulation, and lubrication of pneumatic systems. Our general advice is to consider purchasing a filter, regulation (FR) unit and hold off on getting a lubricator unless you're absolutely sure you need one. Many pneumatic devices come pre-lubricated from the manufacturer.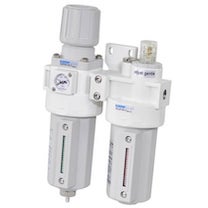 Shutoff and soft-start valves
Shutoff and soft-start valves are used in conjunction with FRL units to simplify maintenance. Shutoff valves stop air from reaching part of the system, so the entire system does not need to be shut down to service a FRL unit. Soft-start valves reintroduce pressure into the system in a controlled fashion to avoid damaging components. To replace a valve or add one to your system, check out our range.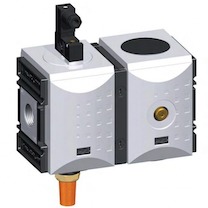 FRL Accessories
Our FRL accessories provide the flexibility you need to install an FRL unit to your specific system. We have brackets, filter elements, replacement coils, pressure gauges, and more. Need to replace a part or install a new unit, we've got you covered.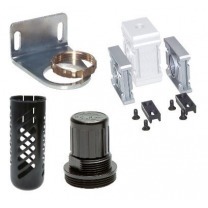 Have any comments or suggestions on how we can improve our service? We'd love to hear from you!