Tameson Newsletter December 2020
In this newsletter, we show you a video about the versatile DF series solenoid valves from JP Fluid Control. We also introduce you to our new line of products from Tameson within the vacuum technology. Read on to find out all about this. We are constantly looking for improvement, so do you have any additions or comments? Let us know!
Merry Christmas!
As a company here at Tameson, we wish all of you a Merry Christmas and a Happy New Year! Tameson is open during the festive season with the exception of Christmas Day and New Years Day.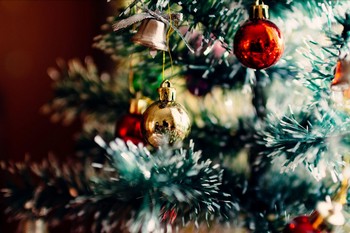 New in our range!
Tameson offers products for vacuum technology such as vacuum ejectors or vacuum generators and vacuum suction cups. These products are usually used together for pick-and-place operations.
Vacuum generators
Vacuum generators are used in pneumatic systems to generate a vacuum based on the Venturi effect. The vacuum is mainly used for holding and moving objects with vacuum suction cups. Thanks to their compact design, they can be easily and directly integrated into the system.
Tameson offers a wide variety of vacuum generators with different specifications. We currently have both single-stage and multi-stage products. You can choose generators based on vacuum level, suction rate, evacuation time, air consumption, and connection size. Check them out here!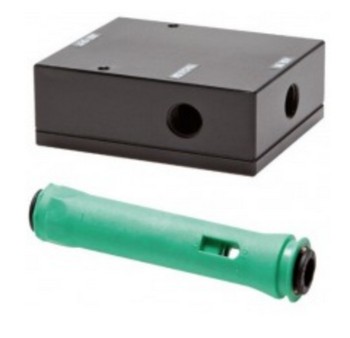 Vacuum suction cups
Vacuum suction cups have a simple design, they consist of a rubber suction cup and a fitting. We offer a wide range for different applications. They can be made of different materials, for example silicone, NBR and CR. Depending on the material of the suction cup, they can be used for different applications. Some materials are suitable for electronics and packaging, others for wood, glass or plastic.
In addition, we offer suction cups with additional functions such as support ribs, thin lips, a suction filter and double safety lips. Check them out here!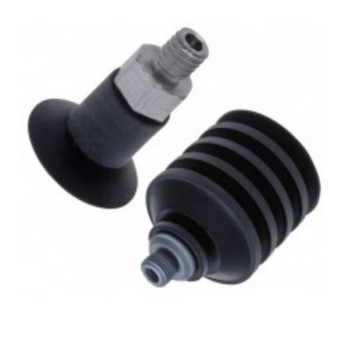 Video: the versatile semi-direct DF series solenoid valves!
The DF-SA is a semi-direct operated 2/2-way solenoid valve (normally closed). The valve has a diameter of 16 mm to 25 mm. The DF-SA series works from 0 bar and is suitable for medium flow rates. The housing is available in brass or stainless steel with an NBR, EPDM or FKM seal. The DF-SA solenoid valves are compatible with coils from the CS2 (up to 1 inch) and CS8 (from 1-1 / 4 inch) series. The valves are available on request with BSP or NPT threads. Want to know more? Watch the video!