Tameson Newsletter April 2020
Read on to learn all about gas safety valves and pneumatic pinch valves, which are the newest products added to our range. We are constantly looking for improvements, so do you have any additions or comments? Let us know!
New in our range!
Gas safety valve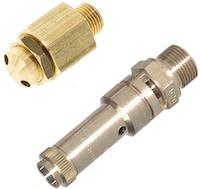 A gas safety valve opens as soon as the gas pressure becomes too high, making the system safe from overpressure. We supply these pressure relief valves in two types: Adjustable pressure relief valves can be manually set to the desired safety pressure. Non-adjustable pressure relief valves with TÜV approval are factory set and cannot be adjusted. View them here!
Pneumatic pinch valves
Pneumatic pinch valves are a simple and effective solution for sealing abrasive, caustic and fibrous media. They ensure optimum sealing, even when used with solids, such as granulates, powders, pellets, chips, sand, cement, gravel, textile fibers, carbon, fine shards of glass and slurries (liquids containing solids). View them here!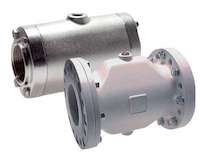 Video: ST-SA solenoid valve
In this video we introduce the ST-SA. A semi-direct operated solenoid valve from JP Fluid Control that works from 0 bar. Watch it here!