Culture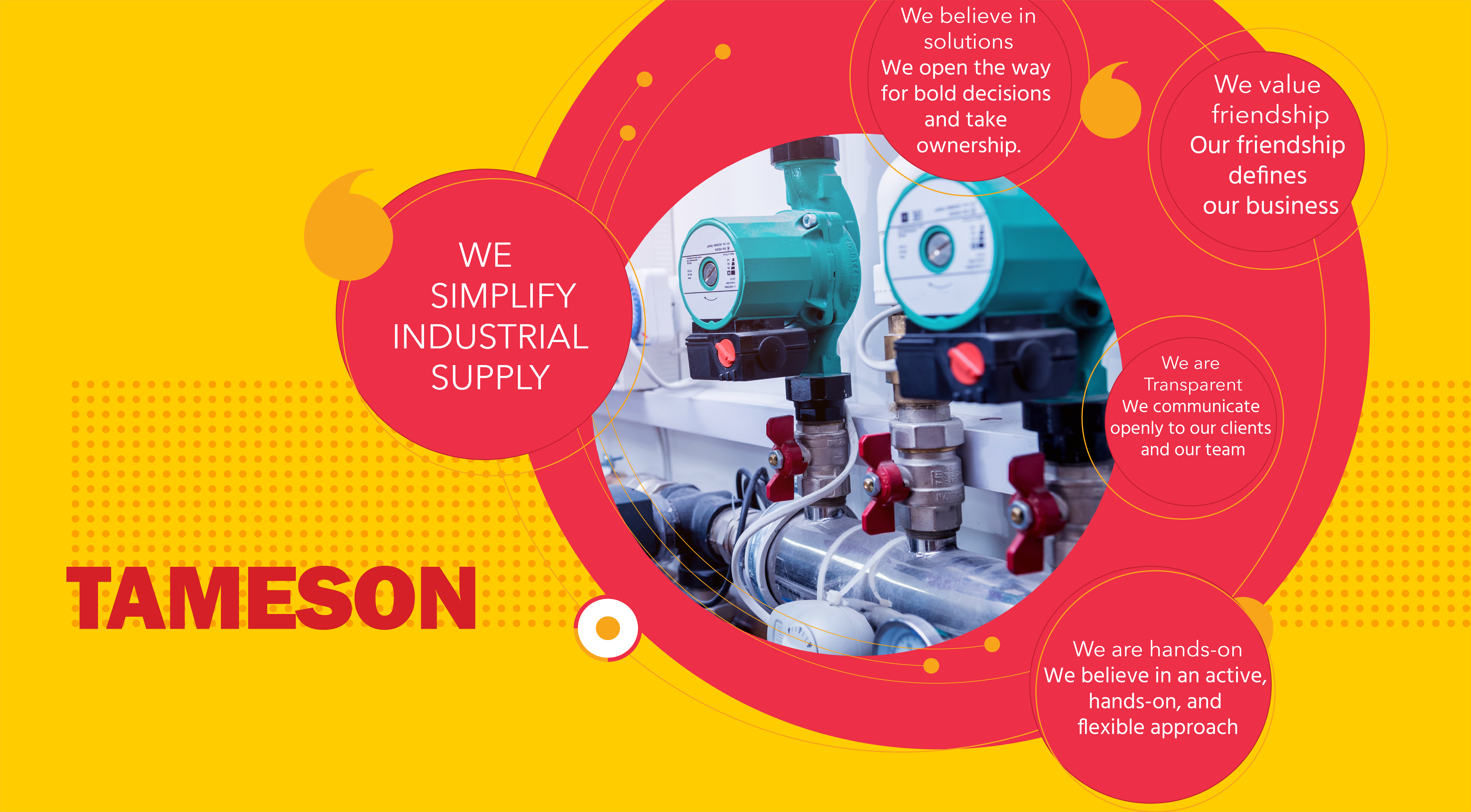 We Simplify Industrial Supply
We use our expertise to solve industrial problems within SME's. As we listen, we think along to provide you with the best answer. Easy and professional.
Transparent
Openness is key to us. We don't keep secrets. In fact, we love sharing our expertise online through videos that are practical and clearly articulated, so that everyone can benefit.
Friends
Since Tameson's founding, friendship has been alive and kicking. Fun lubricates our company. We are ourselves, and we support and trust each other. Workwise and personal.
Hands-on
Putting our shoulders to the wheel. We don't complain at Tameson. We just do it. We prefer speed to bureaucratic chatter. By being flexible we get things done.
Bold
Bootstrapped is how we started and grew into a solid team. On the one hand, it requires freedom. On the other hand, ownership to experiment. We embrace new opportunities.