Tameson Newsletter November 2022
This November, we look at Bourdon and diaphragm pressure gauges and the accessories that allow for the simple installation of pressure gauges.
Highlights from our range
Bourdon pressure gauges
Nearly every industry uses Bourdon pressure gauges to measure pressure in a system due to their reliability and versatility. Bourdon pressure gauges come in various scales for measuring low and high pressures and different mounting configurations to ensure they fit with any system. Ready to shop for Bourdon pressure gauges? Check out what Tameson has on offer here!
Watch our video on Bourdon pressure gauges to learn more about how they work!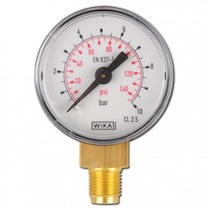 Diaphragm pressure gauges
Diaphragm pressure gauges have a diaphragm at the connection point between the gauge and the system. The movement of the diaphragm controls the pressure readout on the gauge. These gauges offer precise measurement with minimal interaction between the system's media and the gauge. That's why industries with high sanitation demands (e.g., food and pharmaceutical) look to diaphragm pressure gauges to measure pressure. Are you looking for a sanitary solution to your pressure reading needs? Look no further than Tameson's range of diaphragm pressure gauges!
Read our article on diaphragm pressure gauges to learn more!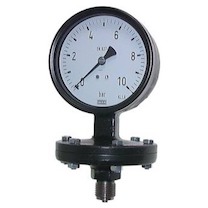 Pressure gauge accessories
Tameson offers a wide range of pressure gauge accessories to help our customers find the right fit for their system. Our push-on connectors provide fast and simple installing or uninstalling. We have reducer adapters for pressure gauges that don't have enough input capacity for the system. Our safety caps provide durability and shock resistance to a pressure gauge's housing. See what other pressure gauge accessories Tameson offers here!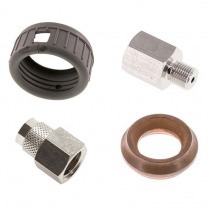 Selecting a pressure gauge
Still not certain and want to learn more before selecting a pressure gauge? Read our article on pressure gauge selection tips to learn more and choose with confidence!
A STAR is born!
Tameson is a proud donor to UC Berkeley's STAR Scholarship Program. STAR is a student organization with the ultimate goal of launching a student-built rocket into space! Tameson supplied STAR's project with solenoid valves for their LOX-ethanol liquid engine. Also, we gave needle valves for their custom active flow control on their flyable and non-flyable liquid rocket engines. They tested our stainless steel needle valves with gaseous nitrogen and gaseous oxygen up to 275 bar!
Have any comments or suggestions on how we can improve our service? We'd love to hear from you!